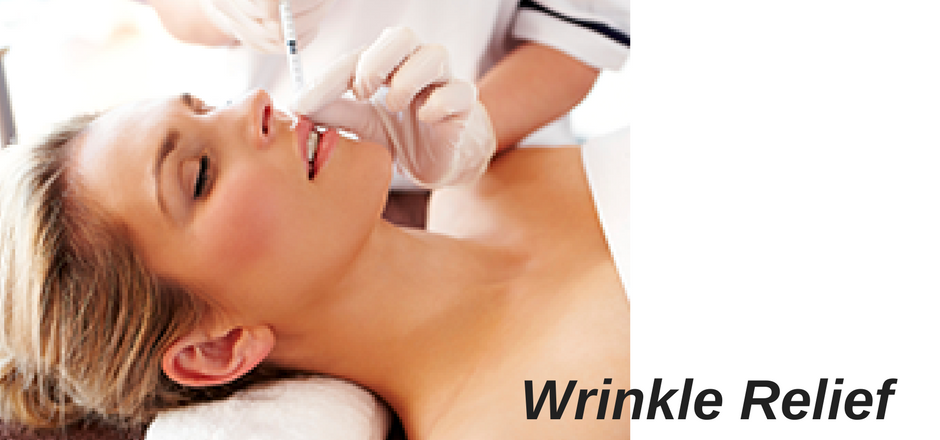 Botulinum Toxin
Botulinum toxin mitigates the lines of stress, anger and other compulsive expressions on our face. Frown lines, Crow's feet, Bunny lines, smoker's lip lines and orange peel chin are but some examples. To some, Botulinum toxin is also a quick and easy way to achieve jaw-line slimming.
Dr. Yip also uses Botulinum toxin to help people with tension headaches, TMJ (temporal-mandibular joint) pain and hyperhidrosis (excessive sweating).
Our injection programs are custom-designed, so you will get what is best for your own need and intentions.
We carry renowned brands Botox and Dysport℞ to ascertain safety and efficacy.
Filler Injection
Filler injection can reverse the signs of aging in various ways. It can eliminate folds, grooves and wrinkles by way of filling. It can restore youthful contours for your face. It can also lift sagging areas, giving you a non-surgical face-lift.
With versatility in our filler inventory, using renowned brands Juviderm, Belotero, Restylane and Radiesse, we will most certainly be able to meet your unique goal(s) in facial reconstruction.
While filler injection effectively and quickly restores your reconstructive and restorative goals, it also boasts strong safety profiles and paltry downtime.

Infini fine line rejuvenation
The Lutronic Infini is our state-of-the-art radiofrequency technology. Rather than just operating on the surface, the radiofrequency is emitted deep in the skin. With minimal discomfort and downtime, you will see rejuvenation in texture, fine lines, scars, skin tone and tightness.
Redensity 1
Plenty of our clients use Redensity I as a last minute facial enhancement before big events. It smoothens out the skin and gives the skin a glow within days.
Redensity I injection can also be your best friend if you are bothered by dry and sensitive skin. Many of our clients use it as a quick fix for mild textural problems, such as fine lines and large pores. On the eyelids, it helps to straighten out mild eyelid laxity.
Redensity I, being made up of unlinked hyaluronic acid, is almost as fluid as water. It is placed as droplets just inside the skin. With Redensity I injection, you are literally having a high-end moisturizer placed right into the skin. Redensity I injection is very popular among our clients, because it is easy, fast and extremely effective.