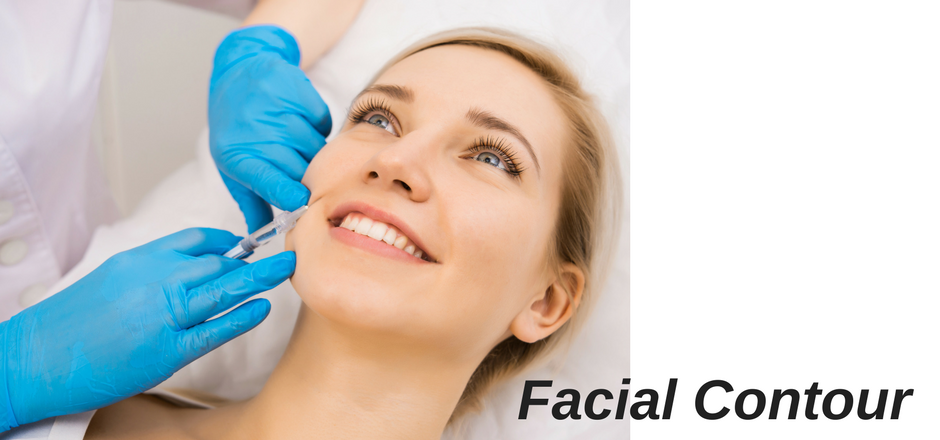 Belkyra
Belkyra is an innovative beauty breakthrough and first-in-class aesthetic treatment for both men and women who are bothered by fullness under the chin and who wish to improve the appearance of their chin profile. Belkyra is the first and only Health Canada approved injectable treatment for the improvement of the appearance of fullness in the area under the chin.
The active ingredient in Belkyra is deoxycholic acid, a naturally occurring molecule in the body that aids in the breakdown and absorption of dietary fat.
Fullness under the chin, sometimes referred to as "double chin." is a common, yet undertreated, facial aesthetic concern that can impact a broad range of adults, both men and women. Causes may include: Aging, Genetics, Weight changes. Sometimes, no matter how much you diet or exercise, the fullness in this area may not go away and it may make you feel like you look older and heavier than you actually are. Not to worry, Belkyra will restore a sharp chin contour for you.
Sculptra Injection
It is a one of a kind injectable for stimulating your own collagen production in the skin. It consists of L-Poly-lactic acid that is reconstituted in sterile water. This is the same material as is routinely used in absorbable sutures for repairing skin incisions in surgery. With new collagen production in the injected area, the skin will improve in thickness and tautness. Contour and sagginess will improve. The effect may last for up to two and a half years.
In the long term, Sculptra is more cost-effective than filler. Sculptra can be injected on its own or in association with filler to achieve the above results.
Sculptra is also remarkably easy to inject, as the holding fluid for the Sculptra material is water.

Filler injection
Filler injection can reverse the signs of aging in various ways. It can eliminate folds, grooves and wrinkles by way of filling. It can restore youthful contours for your face. It can also lift sagging areas, giving you a non-surgical face-lift.
With versatility in our filler inventory, using renowned brands Juviderm, Belotero, Restylane and Radiesse, we will most certainly be able to meet your unique goal(s) in facial reconstruction.
While filler injection effectively and quickly restores your reconstructive and restorative goals, it also boasts a strong safety profiles and paltry downtime.
Venus Legacy
The Legacy deploys deep radio frequency stimulation to the SMAS layer of the skin, causing increased collagen production and skin tightening for the face.
For the abdominal area, the Legacy destroys fat cells, reduces the thickness of the subcutaneous fat layer, trims and recoutours the waist line.

Thread-Lift
Thread-Lift is a treatment modality that has a long history. Years ago, the medical community cooled to this modality due to multiple limitations in the early generations of Threads.
As Thread-Liftiing technology has evolved remarkably in recent years, Threads have returned to center-stage.
Threads can help restore youthfulness on our face in many ways. They can lift saggy areas and reduce folds, such as nasolabial folds and Marionette lines. Along the same line, they can also restore faces to aesthetically-pleasing oval contours. Another popular application is to use Threads to strengthen and raise nose bridges, and to enhance the height of nose tips. Amazingly, when positioned in a strategic manner, they can also restore volume and tightness for areas such as the forehead and cheek.
Despite its versatility, Thread-Lifting is a relatively simple procedure. A large part of it is quite like filler injections with the use of cannulas. A few needle punctures are all that is required for the insertion of multiple Threads.
We use biodegradable Threads made of PDO and PLLA. These are similar in nature to biodegradable sutures used for repairing incisions in surgery. While the inserted Threads are gradually removed by the skin in six to nine months, they will be replaced by the skin's own collagen, with the over-all lifting effect lasting for up to two years.
Thread-Lifting is ideal for faces that need restoration beyond what is achievable by injectables, such as fillers or Sculptra, but yet with maturation features that are not advanced enough to require face-lift surgery. Thread-Lifting, therefore, nicely bridges the gap between basic injectables and face-lift surgery.